Main Menu
The Main Menu is a Panel Binding which has sub panels. The sub panels can be opened using Action Buttons. To create and setup a Main Menu with use the UI Designer Main Menu tab.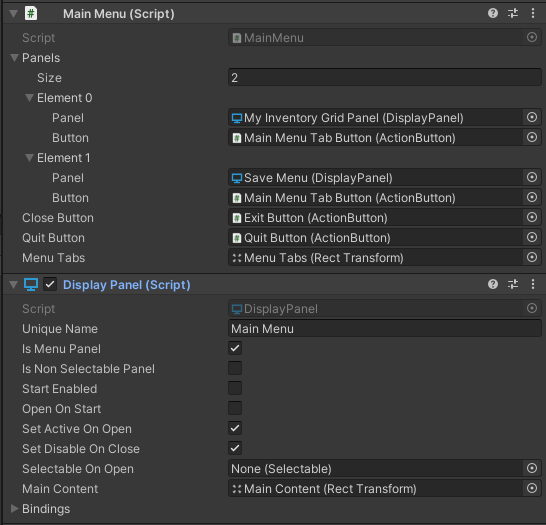 Pay close attention at the Display Panel for the Main Menu and if the Is Menu Panel option is selected. In this case the Main Menu has two sub panels: Inventory Grid and Save Menu. Use UI Designer to add more easily.
If the Set Disable On Close is deselected the Main Menu will display the sub panel while selecting another one.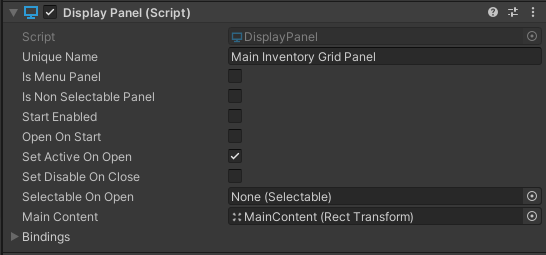 The Main Menu can be referenced by the Display Panel Manager such that it may be opened/closed.