Shop
The Shop Menu is used to display a user interface where the player can buy and sell items through the Shop component.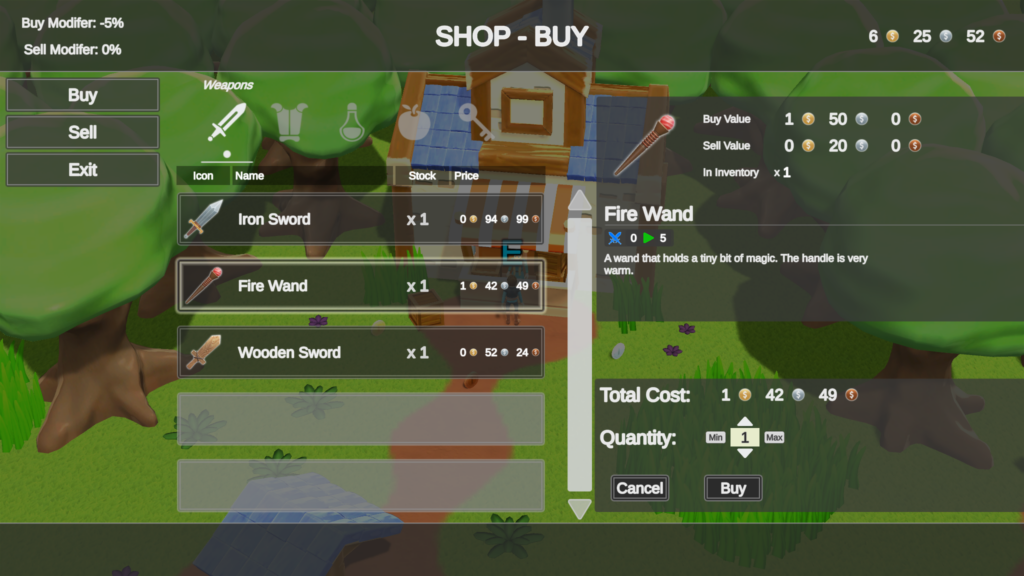 To learn more about the Shop Menu go to this page. The Shop Menu may be created as a basic menu or be set within the Main Menu.
The UI Designer allows the following changes to an existing Shop Menu:
Add a Shop component directly on the Shop Menu.
Add the Inventory Grid which displays the shop items.
Add the Multi Currency View used to show the full price.
Add a Quantity Picker to select the amount to buy/sell.