Equipment
The Equipment panel is made using an Item Slot Collection View. It allows you to create an Item View Slot Container that has an Item View Slot for each Item Slot within an Item Slot Set. You can set the Item View Slot Restrictions to allow only items with a specific Item Category to be added in a slot.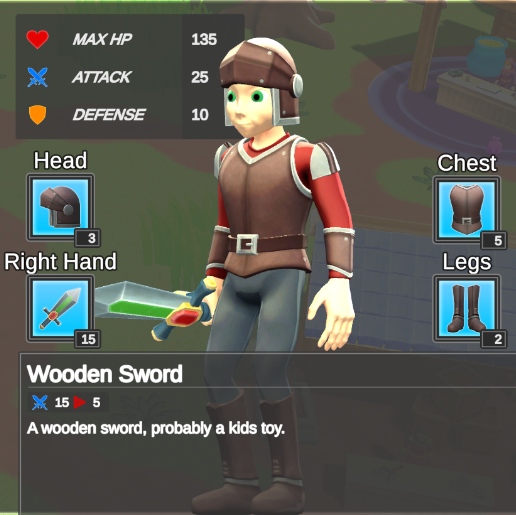 Learn more about Item Slot Collection View here. The component is an Item View Slot Container and the documentation for the common edit options can be found on this page.
Create
An Item Slot Set must be assigned to create the correct number of Item View Slot and set their Item Category restrictions.
Equipment Options
The Equipment Options is defined by the Item Slot Set. The editor gives you easy access to select your Item View Slot in the hierarchy as well as adding more Item View Slot Restrictions.