Storage
The Storage Menu is used to exchange items from one Inventory to another. This is usually between the "player character" Inventory and a "storage" Inventory.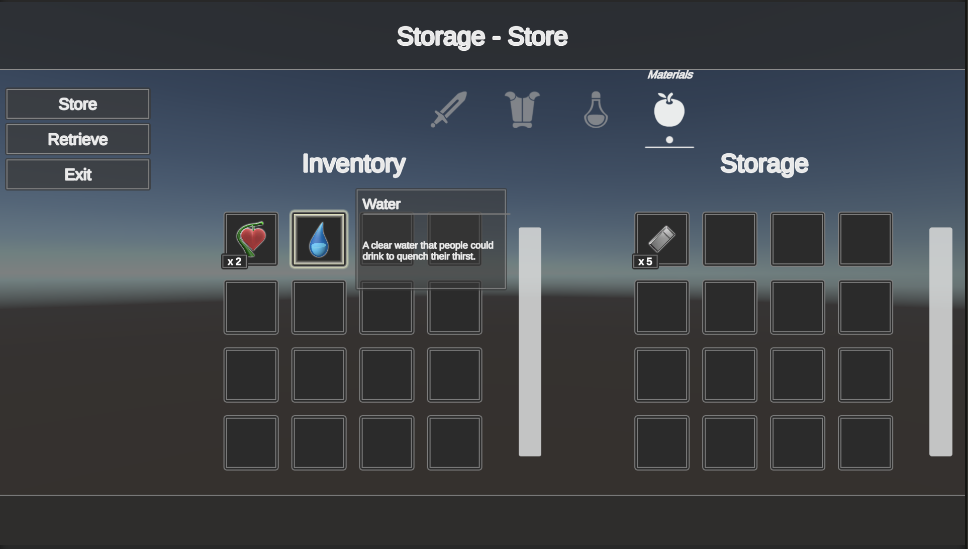 When using a Storage Menu created using UI Designer you may receive a few warnings:
Some of the categories referenced on the item info category filter do not reference the right database.
Simply click on each warning to find the tab filter which causes the warning and replace the category referenced by the filter.
The rest of the Editor gives easy access to the different components of the Storage Menu. It also contains short cuts to start editing the Inventory Grid for the player and for the storage.
Learn more about the Storage Menu here.