Item Description
The Item Description component is a special Item View that is specifically designer to be used to display the Item Info description.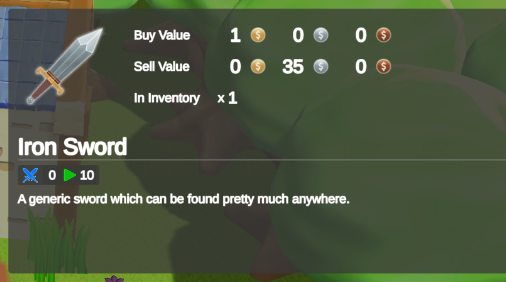 To learn more about Item Description see this page.
The Item Description Designer tab has a few description templates to get started quickly.nWhen editing an Item Description you may add/remove Item View Modules. You may also bind the Item Description to an Item View Slots Container, which displays the description of the selected Item.