This past week we showcased Omni Animation at devcom in Cologne, Germany. It was our first official event for Omni Animation and it was an awesome experience!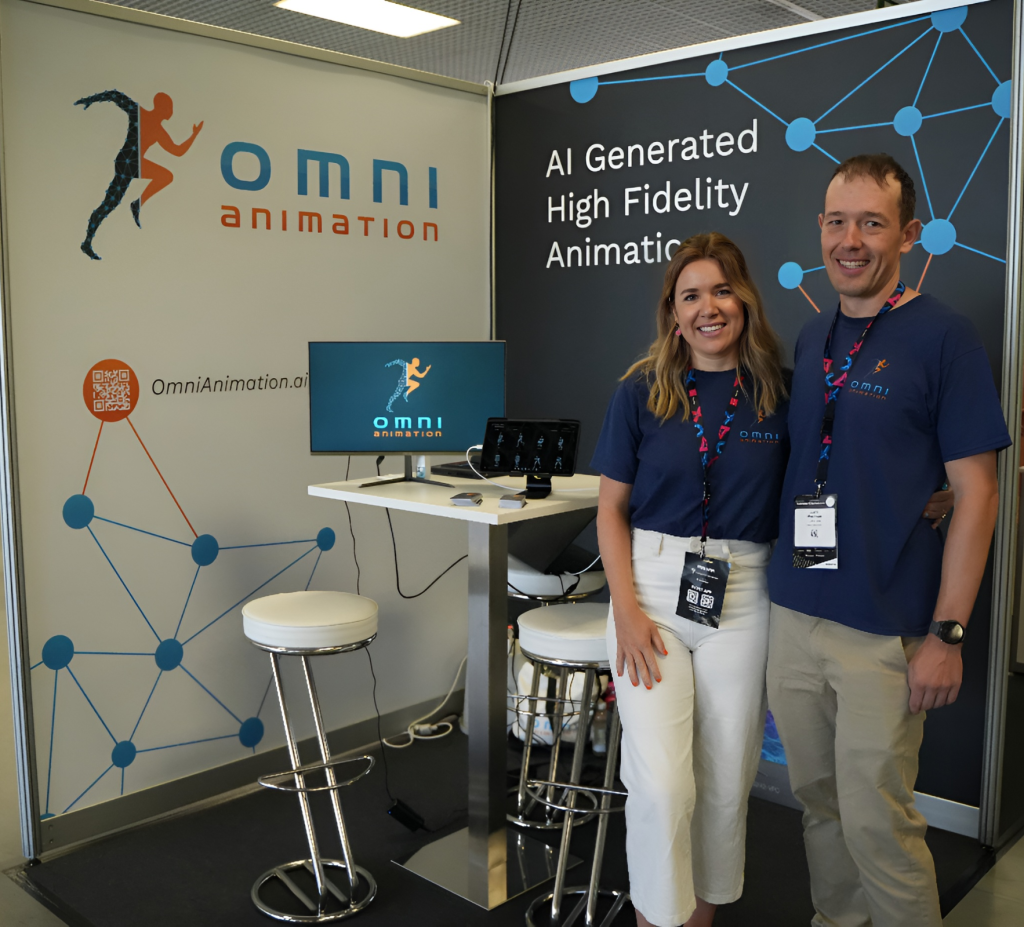 We learned so much from speaking with everyone that visited our booth and it's helped us figure out what to prioritize in the coming months. Here are some highlights that we took away from devcom:
Generation Credits
When you hit the "Generate" button it will deduct one credit even if you don't download the animation. While it makes sense because we have get charged for the CPU & GPU usage, it also leads to less experimentation because you don't want to "waste" the credit. We received a lot of feedback on this and are going to be changing it so credits will only be deducted when you download the animation. There will still be an internal generation count to prevent the case where someone is constantly generating animations without downloading anything, but it will be high enough that we don't expect anyone to notice with normal usage.
We'll let you know as soon as this change is in place but we expect it to be early September.
Rig Improvements
Omni Animation uses a humanoid rig that you can then use the bone remapping feature within any game engine or rendering program. We received feedback from several people that they would want to be able to download the animation with their own rig. While the end result will be the same, it will increase productivity because you won't have to go through the remapping steps.
This feature is something that we'll be working on this year. There are a lot of different rig types so it could take some time to implement but it's a priority for us.
Training Data
One of the major topics that came up related to the training data used by Omni Animation. While everyone is happy that there are no copyright issues since we own all of the training data and are giving you a license to use animations in your project, they also want to be able to upload their own data. This is a topic that we've always had on the roadmap, but after devcom we realize it should be implemented sooner rather than later. This topic is going to take a lot of research in order to do correctly. As soon as we have something to show we'll let you know.
Website Changes

While at devcom we also noticed certain questions kept coming up so we'll be redesigning parts of the website to highlight the answers to these. One question kept coming up is the fact that you can continue to use any downloaded animations even if you cancel your subscription. We'll also be showing the price per animation depending on the subscription tier and not just showing it based on number of credits.
While these are a few of the major topics, a lot of minor topics, such as increasing the animation library or potential partnerships, also came out of devcom. Overall it was a very positive experience and we hope to be back next year. Until then, we'll be releasing our first animation drop shortly so be on the lookout! And thanks again to everyone that stopped by our booth at devcom, it was great meeting you!