Introducing - Tale Of A Wolf
Hi Everyone,
I'm here to introduce my project '
Tale Of A Wolf
'.
The game has been in development for around 6 months now (Using Opsive TPC) and I am hoping to complete the game December this year.
You take control of a young wolf named Ako.
*Enemy Grenadier
Born on the island of Sylvanna, you have learned much of the ways of the world from your father. However, there is still much to learn. Ako, a naive canine discovers this abruptly as he meets mankind for the first time and sees their wicked ways for himself.
*Take down Kill
You will have to survive the wildlands and reclaim the island to restore the natural balance of the diverse ecosytem on Sylvanna.
*Scent Vision - Preview
*A Stormy Night
If you would like to find out more please choose a link.
*If that is ok with you Justin -
I will delete if not.
Steam: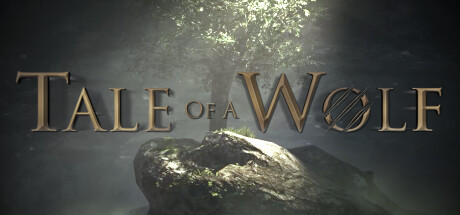 Tale Of A Wolf is a story driven, open world adventure, that puts the fate of Sylvanna in your hands. Join forces with nature and expel man! store.steampowered.com
Kickstarter:
A story driven, open world adventure! But this time you control a wolf called Ako, explore a beautifully crafted, hand painted world!
www.kickstarter.com
Twitter:
The latest Tweets from Luke Reilly (@TaleOfAWolf). I'm a portrait artist and 3d game designer from the UK. Please follow to keep up to date with my latest project 'Tale Of A Wolf'. United Kingdom
twitter.com
Facebook:
Tale Of A Wolf. 23 likes. 'Tale Of A Wolf' is a story driven, open world adventure game where you take control a wolf called Ako. Available to wishlist now on Steam (PC) releasing December 2020.
www.facebook.com
Discord:
Check out the Tale Of A Wolf community on Discord - hang out with 10 other members and enjoy free voice and text chat.
discord.gg
YouTube:
Currently being developed with Unity 2019 for Windows PC. Tale Of A Wolf is a third person open world action game that takes place on an island called Slyvan...
www.youtube.com
Thank you for your time !
Last edited: