Hello.
I have a character on the scene for both first and third person views. However, part of the FPS arms are "clipping out" accordingly to the position of the camera, especially when you look up and down.
The information:
Character controller variant
=> Ultimate Character Controller
Unity version
=> Unity 2019.1.0f2
Description of the problem
=> below
Steps to reproduce
=> Set up character controller following the manual.
Full error message
=> None.
This is what happens:
Looking straight: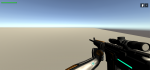 Looking up: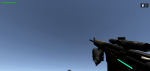 Looking down: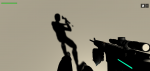 Looking straight again: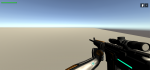 I just followed the tutorial and I don't really know what is going on.
Thanks.
Last edited: