Are there any examples inside the demo that use the animator motion logic?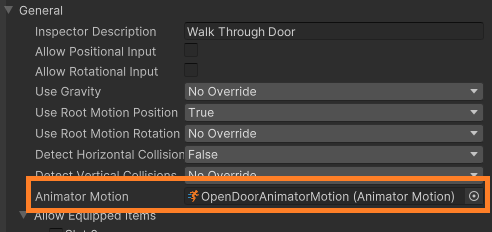 Root motion is a great way to ensure your character's movements match their animations. However, root motion isn't always available such as in the cases . . .

opsive.com
I'm wanting to create a predictive jumping animation. I have the logic to get the position & rotation of the point needed to jump to, but I'm not sure how to set up the ability and the logic needed inside the script. I'm not sure what all is needed to get the character to update its position & rotation following the animator's motion scriptable object with variable distances and rotations. The character won't just move the same amount of distance or rotation during gameplay so it needs to be adaptable if that makes sense.
Could you help layout what I would need to get this to work?